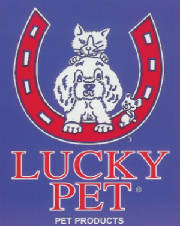 Welcome to "Lucky Pet"

Eurostitch Ltd manufacture the "Lucky Pet" range of products in Pontefract, West Yorkshire, England. One of the few remaining British Pet Bed Manufacturers. The "Lucky Pet" range is the largest range of Quality Pet Bedding in Europe. "Lucky Pet" has recently introduced the Superior Range to the collection, Delux Furs and Fabrics for when only the best will do.
Shortly our full range will be available to view on this page, in the meantime our details and a few products are shown.